Leaflet / Flyer Printing
Almost every company decides to use leaflets / Flyers for advertising purposes.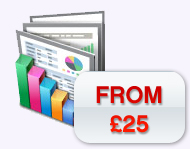 Leaflets / Flyers are an inexpensive way of advertising, in most cases, we go for them due to the low-cost but at the same time high efficiency.
Print Media Ltd print millions of leaflets / flyers each year for National companies and local business. Obviously it is difficult to measure the effectiveness of advertising, particularly using leaflets / flyers, but the studies carried out so far prove that they deliver the expected results and are still one of the most effect ways to advertise your business.
There is still a place for an effective direct mail campaign in this technological age and we can help you on your way to success with our service to design and print flyers that stand out amongst the crowd and demand attention.