Digital Printing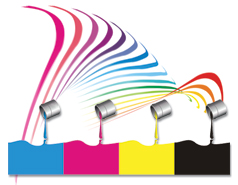 Short-run digital print service – If your requirements are for shorter runs but full-colour is still important then check out our digital printing service.
Ultilising Xerox Docucolour digital printing technology means that we deliver printed materials faster and less expensively than conventional print, be it from hard copy or disk or email.
Ideal for short run Leaflets / Flyers, Menu's, Business Cards, Posters, Compliment slips etc etc.